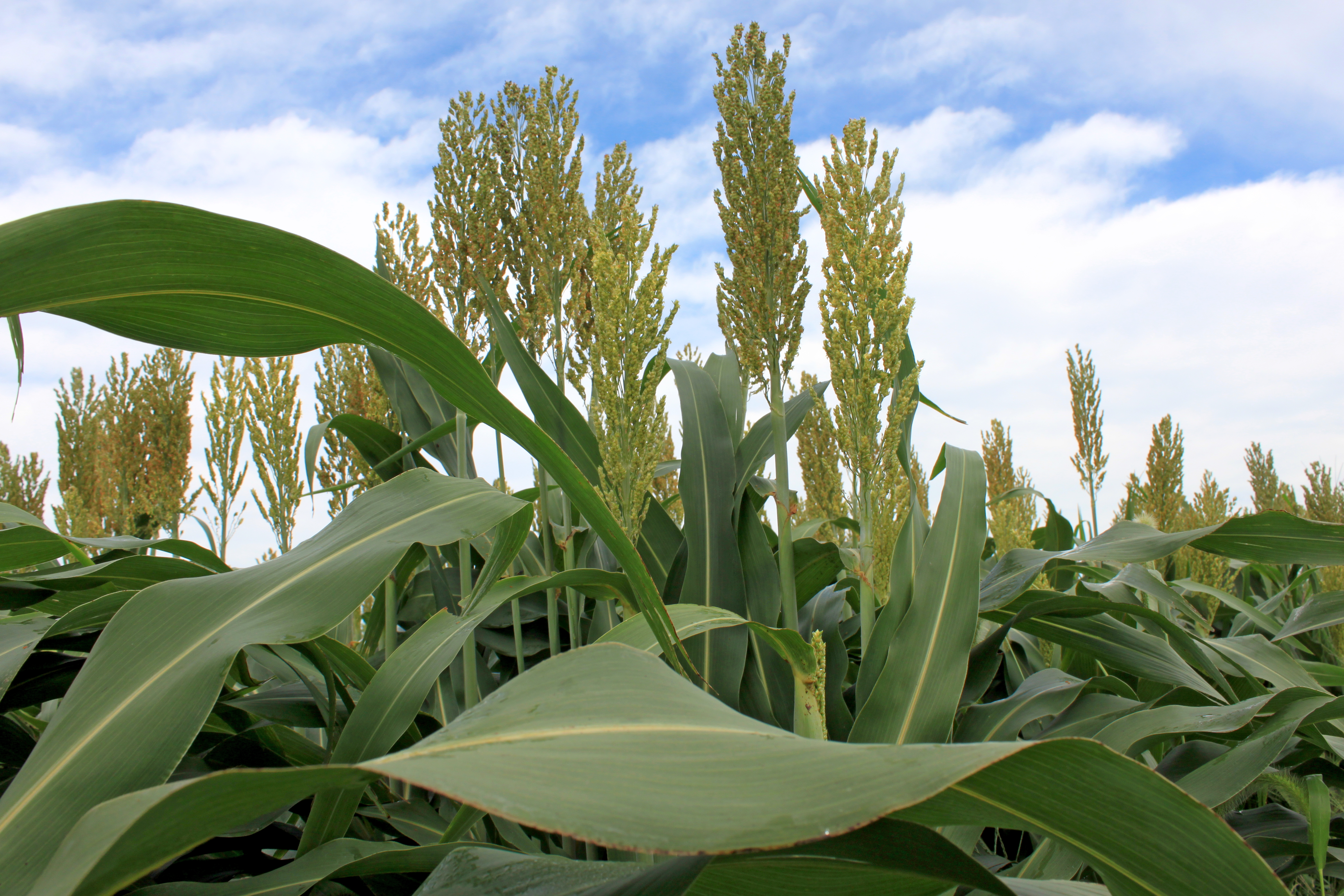 The fall 2017 Agronomy and Horticulture Seminar Series begins with "Responses of sorghum and wheat modified for increased usability to pathogens" at 3:30 p.m. on Sept. 15 in 150 Keim Hall, Nebraska East Campus. Refreshments will be served at 3 p.m.
Deanna Funnell-Harris, Research Plant Pathologist, Wheat, Sorghum and Forage Research Unit, USDA-ARS; Adjunct Associate Professor, Plant Pathology, University of Nebraska–Lincoln, will present the first seminar. Her research focuses on responses of sorghum metabolically modified for increased usability, to grain and stalk pathogens. Recently, she has studied the response of modified wheat to the insidious disease, Fusarium head scab. The surprising results have demonstrated that these changes do not always result in a more susceptible plant.
Seminars will be presented on Fridays throughout the fall semester. Join in person or online at https://connect.unl.edu/FridaySeminarSeries.
Sept. 29

– Tony Adesemoye, Assistant Professor and Disease Management Specialist, Plant Pathology, University of Nebraska–Lincoln, West Central Research and Extension Center, North Platte, will present "Harnessing components of the root microbiome for integrated management of soilborne plant diseases." Soilborne diseases are difficult to manage and continue to cause yield losses in row crops. Rhizoctonia and Fusarium are two important soilborne pathogens.


Oct. 6 – Michael Castellano, Frankenberger Professor of Soil Science, Agronomy, Iowa State University, will present "Fixing the soybean nitrogen credit: Is cropping systems diversity always good?" Two cropping systems dominate the Midwest: continuous corn and corn–soybean rotation. Corn-soybean rotation produces 15% more corn despite 25% less nitrogen fertilizer. Mike Castellano will discuss the ecosystem processes contributing to this so-called "soybean nitrogen credit" while considering underappreciated environmental impacts of the two systems.
Oct. 20

– Roger Elmore, Professor and Extension Cropping Systems Agronomist, Agronomy and Horticulture, University of Nebraska–Lincoln, will present "Serendipitous applied agronomy: Extension and research in the blender (and some philosophy)." Serendipitous agronomic research capitalizes on "rare" environmental situations that most agronomists and certainly farmers hope to never experience. Over the course of a few decades though, it is surprising how often the results of these nearly spontaneous research projects prove useful. This type of work represents a blend of extension and research and will be discussed in this seminar.


Oct. 27

– Timothy Dickson, Assistant Professor, Biology, University of Nebraska Omaha, will present "How and why does the season and frequency of burning affect plant biomass production?" This seminar will present results of a decades-long Nebraska experiment manipulating burning and mowing season and frequency. Results indicate autumn burning increases biomass production the same amount as the spring burning commonly used to increase rangeland forage production, and that increased biomass production is not due to warmer spring soil temperatures.


Nov. 3

– Jenny Kao-Kniffin, Assistant Professor, Horticulture, Cornell University, will present "Assembling soil microbiomes that modify plant traits." The soil surrounding roots holds a diverse array of microorganisms that can influence plant development. Microbial experimental systems can be used to tease apart components of the microbiome responsible for trait development in plants. I will be discussing the concept of assembling microbiomes that alter specific plant traits, in hopes of developing microbial technologies that enhance agricultural sustainability.


Nov. 10

– Vikas Belamkar, Research Assistant Professor, Agronomy and Horticulture, University of Nebraska-Lincoln, will present "Integrating genomics and bioinformatics in the wheat breeding program for the development of superior cultivars." Vikas Belamkar will highlight the evaluation and utilization of genotyping-by-sequencing, marker-assisted selection, and genomic prediction for cultivar development. Real case scenarios and success stories from the collaborative USDA-University of Nebraska-Lincoln wheat breeding program will be shared.


Nov. 17

– Scott Sattler, Research Molecular Biologist, USDA-ARS; Adjunct Associate Professor, Agronomy and Horticulture, University of Nebraska–Lincoln, will present "Changing cell walls to improve sorghum for bioenergy and forage uses." Scott Sattler will provide an overview on sorghum research to alter phenylpropanoid metabolism through brown midrib mutants (bmr) and transgenic approaches. He will discuss how these changes affect lignin, phenolic constituents and biomass conversion of sorghum. The effects of altering lignin synthesis on sorghum-insect interactions also will be discussed.



Dec. 1

– Gautam Sarath, Research Molecular Biologist, Wheat, Sorghum and Forage Research Unit, USDA-ARS; Adjunct Professor, Agronomy and Horticulture, University of Nebraska–Lincoln, will present "Switchgrass metabolism." An overview of studies on switchgrass conducted over the last few years will be discussed. Switchgrass is a perennial warm-season grass targeted as a bioenergy species. Knowledge about molecular changes accompanying dormancy and responses to biotic stressors will be needed to breed elite germplasm with improved winter survival and biotic resistance. Such data will be broadly applicable to other native perennial species as well.
Dec. 8

– Jamie O`Rourke, Research Geneticist, USDA-ARS; Collaborator, Agronomy, Iowa State University, will present "Leveraging genomics, genetics and breeding to understand crop adaptation to nutrient stress." Plants require many micronutrients for proper growth and development, but environmental conditions often limit soil nutrient availability resulting in stunted growth and reduced yield. We combine functional genomics, physiology, and plant breeding to identify biological pathways and gene networks associated with nutrient deficiency responses and enhanced stress tolerance.
For more information, go to http://agronomy.unl.edu/agronomy-and-horticulture-seminar-series